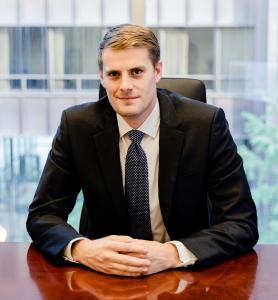 As a veteran, you dedicated your life to serving the country. It can be devastating to hear you get exposed to toxic chemicals you could have otherwise avoided. You might have been exposed to contaminated water while at Camp Lejeune. You could get compensated if this contaminated water led to health disadvantages.
At Conboy Law, our Illinois Camp Lejeune water contamination injury lawyer will represent you and protect your rights. Learn more about water contamination at Camp Lejeune below, and call us to schedule a free consultation.
Secure Legal Representation From Our Illinois Camp Lejeune Water Contamination Injury Lawyer for Your Case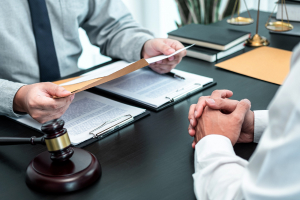 At Conboy Law, we have tremendous experience representing veterans and other military personnel who may have been exposed to toxic water at Camp Lejeune. It would help if you focus your time and efforts on getting better, but you should also protect your rights.
If someone else is responsible for your injuries and illnesses, they should be accountable for your medical bills. That could be the case when it comes to Camp Lejeune water contamination as well. Reach out to us to learn more about how we can help you. 
Brief History of Camp Lejeune Toxic Water Contamination
Camp Lejeune has been one of the largest military bases in the United States for decades. Unfortunately, toxic water was discovered in Camp Lejeune, North Carolina. A detailed investigation run by the Marine Corps found a variety of volatile organic compounds (VOCs) in the water supply at Camp Lejeune. Specifically, these compounds contaminated the drinking water, meaning many military personnel got exposed to these compounds over the years.
While the toxic water pollution at Camp Lejeune started in the 1950s, this contamination was not discovered until 1982. Then, the contaminated wells were not shut down until 1985. It can be challenging to estimate the total number of military personnel exposed to these toxic chemicals over the years, but it is evident that the number is high.
Toxic Chemicals Found in Camp Lejeune Water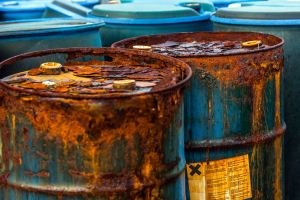 When authorities tested the water at Camp Lejeune, they discovered that various toxic chemicals were present in the drinking water. Examples include trichloroethylene, tetrachloroethylene, vinyl chloride, and even benzene. Because many of these dangerous chemicals are colorless, it isn't easy to detect them. Regardless, these chemicals are hazardous for people and could lead to various medical issues.
Impact of Camp Lejeune Water Contamination
The impact of Camp Lejeune water contamination is difficult to quantify. Because so many soldiers served at Camp Lejeune over the years, there is no telling how many people were exposed to or impacted by the toxic water supply.
The water at Camp Lejeune and other United States military bases has since been tested thoroughly to prevent future people from being exposed. It is little solace to those exposed at Camp Lejeune from the 1950s to the 1980s. These toxic chemicals can lead to long-term health problems, impacting the individual exposed and his family members and friends.
Diseases Caused by Camp Lejeune Water Contamination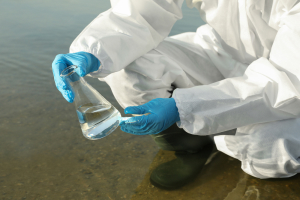 If got exposed to toxic chemicals at Camp Lejeune, there are a variety of diseases that you may have developed. They include:
Cancers
Unfortunately, many of the chemicals found in the Camp Lejeune water supply can lead to cancer. The longer someone lives, the more likely they will develop cancer, which is why many cases of cancer stemming from Camp Lejeune water may not develop until decades.
Some of the most common examples of cancers that someone exposed to Camp Lejeune drinking water may have developed include bladder cancer, kidney cancer, liver cancer, cervical cancer, breast cancer, and even esophageal cancer.
Birth Defects and Reproductive Health Conditions
Many congenital disabilities and reproductive health issues could manifest due to exposure to Camp Lejeune water. While cervical cancer can undoubtedly lead to reproductive health concerns, unborn children exposed to these chemicals can develop birth defects. For example, there are situations where babies exposed to these toxic substances may have developed neural tube defects, cleft lip, and other oral cleft issues.
Other Diseases and Conditions
There are plenty of other diseases and conditions that could develop as a result of exposure to the drinking water at Camp Lejeune. For example, some people may develop aplastic anemia, while others may develop myelodysplasia syndromes.
Some other diseases and conditions that may manifest include easy bleeding or bruising, swollen lymph nodes, recurrent infections, recurrent nosebleeds, and chronic fatigue. All of these are significant medical issues that need to get investigated thoroughly. Then, an attorney can see if these problems are connected to the Camp Lejeune water supply.
The PACT Act
Unfortunately, veterans have only sometimes received the benefits they are entitled to.
Recently, a bill was passed to try to rectify this issue. It is called the Sergeant First Class Heath Robinson Honoring our Promise to Address Comprehensive Toxics Act of 2022 and the Honoring our PACT Act of 2022. This bill aims to make it easier for veterans to get the benefits to which they are entitled. This bill will expand VA healthcare and benefit all veterans exposed to toxic substances, including burn pits and agent orange.
One of the best parts of this act is that the PACT Act includes the Camp Lejeune Families Act of 2022. It is an act that sets aside money for people who got exposed to toxic drinking water at Camp Lejeune. Therefore, anyone who believes they were harmed by exposure to the drinking water at this military base may have the right to file a claim to cover their medical expenses.
You Have Limited Time to File a Claim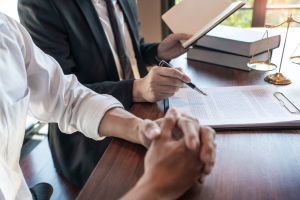 You have limited time to file a claim if you believe the contaminated water at camp harmed you at this base. You might be required to exhaust all of your other administrative routes before you file a lawsuit related to Camp Lejeune water contamination.
The statute of limitations for cases related to Camp Lejeune is two years, but it could be extended if you are still filing other administrative actions. The best way to guarantee that your case is heard is to reach out to an attorney as soon as possible who can review your case and see if you are entitled to compensation.
Potential Compensation in a Camp Lejeune Lawsuit
You can be entitled to different compensation types if you file a lawsuit related to Camp Lejeune water exposure. For example, you can recover compensation that covers your medical expenses. You might have incurred some medical bills not covered by your health insurance policy, and you might receive compensation that can pay those medical expenses on your behalf.
In addition, if you developed medical conditions that made it difficult for you to continue working, you may be able to recover damages for lost income as well. You could also be entitled to compensation for pain and suffering, depending on the emotional health issues you developed due to your toxic water exposure. We can review your case to see if you are entitled to additional compensation.
Differentiating VA Disability Benefits vs. Camp Lejeune Lawsuit Damages
There are some significant differences between disability benefits that come from the VA and lawsuit damages you may recover if you file a Camp Lejeune lawsuit. You should take advantage of all the options available, but the most significant difference is that there may not be a limit to the damages you receive if you decide to file a lawsuit. If you rely on disability benefits from the VA, there could be a cap on the money you receive.
Furthermore, VA disability benefits usually only cover specific injuries and illnesses. If you file a Camp Lejeune lawsuit, you may be able to receive benefits that cover conditions that are not covered under traditional VA disability benefits.
Filing a Camp Lejeune Water Contamination Lawsuit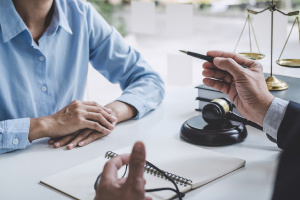 If you want to file a lawsuit related to Camp Lejeune water contamination, you need to meet various criteria. They include:
You Were Exposed To Contaminated Water at the Base Between 1953 and 1987
You need to prove that you were at the base between 1953 and 1987, and you need to prove that you got exposed to the contaminated drinking water at the base. You may need a copy of your military service records to prove this.
You Suffered an Illness Linked To Water Contamination
You must prove that you suffered an illness linked to water contamination. Just because you got sick during this time and were at the base during those years doesn't necessarily mean your developed disease can be linked to contaminated water. Instead, you need an attorney who can help you prove that is the case.
You Must Meet the Burden of Proof
Finally, you also need to meet the burden of proof. The illness you suffered and your time of military service must be more than just a coincidence. That is why you need to work with our law firm. At Conboy Law, we can put your case in the best position possible to be successful.
The Cost Of Hiring an Attorney To Help You With Your Camp Lejeune Water Contamination Lawsuit
We understand that you might be concerned about the cost of hiring an attorney to help you pursue your lawsuit, but know that we do not collect a fee unless you win. It means that you should not have to write us a check for anything, and we will fight our hardest to maximize your compensation.
If you want to learn more about how we can help you, contact us today.
How a Personal Injury Lawyer Can Help With Your Camp Lejeune Lawsuit
A personal injury lawyer from our team can help you with your Camp Lejeune lawsuit in various ways. Some of the benefits of working with us include the following:
We understand how to request documents we can use as evidence in your case.
If an insurance company tries to settle with you, we can negotiate on your behalf.
We can hire experts to help interpret your medical records and prove that there is a link between your illness and Camp Lejeune's toxic water.
We understand how much your case is worth, and we can maximize your compensation.
For these reasons, partner with Conboy Law to resolve your Camp Lejeune claim.
Hire Our Personal Injury Lawyer at Conboy Law To Resolve Your Camp Lejeune Claim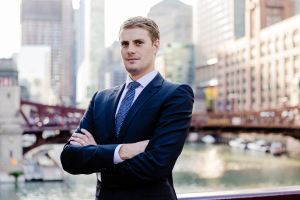 If you believe you developed an illness as a result of your exposure to toxic water at Camp Lejeune, our Illinois Camp Lejeune water contamination injury lawyer at Conboy Law can help you with your case. Contact us today for a free consultation.