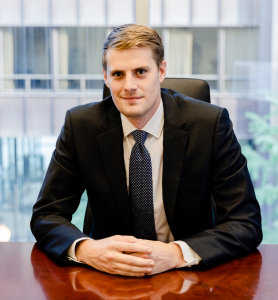 Accidents can transform lives in an instant, especially when they result in catastrophic injuries. These are not ordinary injuries. They're life-altering, often causing long-term or permanent disability. They can impact both the victim and their family. At Conboy Law, we've dedicated ourselves to representing victims of catastrophic injuries. We understand the unique challenges and nuances of each case. Our expert team is committed to fighting for justice. We will ensure all responsible parties are held accountable.
At Conboy Law, our Chicago personal injury attorneys fight for you. Our Chicago catastrophic injury attorneys would be honored to represent you if you have a serious personal injury claim. Catastrophic personal injury claims can be complicated. Having an experienced Chicago personal injury attorney in your corner would be best.
Learn more about our services below. Then, schedule a free case consultation with our catastrophic injury lawyers.
Our Chicago Catastrophic Injury Lawyer Will Fight for You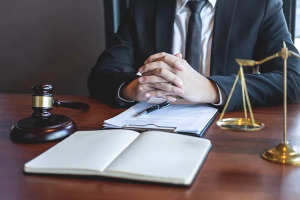 Selecting the right attorney for your catastrophic injury case means finding someone prepared to undertake a comprehensive approach. Our experienced personal injury attorney will walk you through these steps:
Initial Consultation and Case Evaluation: Our first meeting allows us to understand your situation. We offer preliminary advice and evaluate the potential of your case.
Investigation and Gathering Evidence: We dive deep into the details. Our team collects all relevant evidence to strengthen your claim.
Expert Witness Collaboration: We often collaborate with medical professionals, engineers, or other experts. They can provide insights and validate your claims.
Negotiations With Insurance Companies: Insurance firms can be tough negotiators. We ensure they recognize your claim and fight for a fair settlement.
Trial Preparation and Litigation: We are fully prepared to represent you in court if negotiations don't yield satisfactory results. We will argue your case in court.
Client Communication and Support: Throughout the process, we keep you informed. We address concerns and ensure you're comfortable with every decision made.
Remember, at Conboy Law, your well-being is our top priority. We understand the struggles of dealing with a catastrophic injury and are here to support you every step of the way. Some devastating injuries could result in a fatality. That is why we offer wrongful death services as well.
Contact us to learn more about our wrongful death lawyers.
What You Need To Know About Catastrophic Injury in Chicago
Catastrophic injuries are not your typical injuries. They lead to significant and permanent changes in the victim's life. These injuries can impact their ability to work, communicate, or even perform basic daily tasks. These severe injuries can result from various incidents in a bustling city like Chicago. Examples include a car accident on busy streets or a fall in a high-rise building. These life-altering injuries come with mounting medical bills. But knowing your legal rights can help alleviate some of the financial burdens.
Another essential aspect to understand is the emotional and psychological toll catastrophic injuries can have. This is a burden not just on the victims but on their families as well. The aftermath can involve grappling with mental trauma, adjusting to a new way of life, and trying to find a semblance of normalcy. Having the proper legal support ensures that you have the help you need. You can focus on your recovery while we handle the legal issues. We can provide the necessary guidance and representation, ensuring the parties at fault are held accountable.
In a vast urban landscape like Chicago, various laws and regulations come into play depending on the nature of the injury. Each catastrophic injury case can be unique. There is a multitude of potential causes and contributing factors. Thus, understanding the intricacies of Chicago's legal landscape is critical. Having a specialized catastrophic injury attorney can be the difference between a successful claim and a claim that falls short.
With expert personal injury lawyers, victims can focus on healing. Your legal team will work tirelessly to secure the compensation they rightfully deserve. Reach out to us for help with your personal injury lawsuit.
Types of Catastrophic Injuries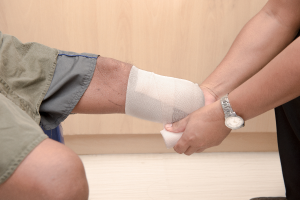 There are different types of catastrophic injuries. Each comes with its challenges. A few common examples include:
Traumatic Brain Injuries (TBI): TBIs can result from blunt force trauma or jarring impacts. They can lead to memory loss, cognitive impairments, and even changes in personality. There are even some traumatic brain injuries that could lead to lifelong complications.
Spinal Cord Injuries: A spinal cord injury can cause partial or complete paralysis. This drastically alters a victim's life and necessitates long-term care. It is not unusual for individuals to need long-term care following a spinal cord injury.
Severe Burns and Disfigurement: Third and fourth-degree burns can lead to permanent scarring. They may require multiple surgeries. The burns themselves can cause lifelong pain. The medical expenses following a severe burn can be significant.
Amputations and Limb Loss: Losing a limb is physically challenging and mentally tough. An amputated limb often needs extensive rehabilitation and adaptive tools. Learning to live life with an amputated limb can be a challenge.
Organ Damage and Internal Injuries: Internal injuries, whether from blunt force or penetration, can cause lasting damage to vital organs. These injuries can require several surgeries and ongoing care. Some of these injuries could even require emergency surgery.
These are just a few examples of the many injuries someone could suffer in an accident. Many of these interviews turn out to be catastrophic. You need to seek medical care as soon as possible following an accident. Then, give us a call to schedule a case consultation. A personal injury lawyer from our team would be honored to represent you.
Common Causes of Catastrophic Injuries in Chicago
Catastrophic injuries can arise from various situations. A serious accident can still take place at any time. In a bustling city like Chicago, where life moves fast, and risks are often around every corner, understanding these common causes can help in prevention and legal recourse. Let's explore some of the predominant causes of such severe injuries in the city:
Motor Vehicle Accidents: Chicago's busy streets witness numerous vehicular accidents each year. The impact can be devastating, from high-speed collisions on highways to fender benders in city traffic. Unfortunately, many of these incidents result from reckless driving. Others may result from drugs, alcohol, or distracted driving. These collisions can lead to life-altering injuries for the victims.
Workplace Accidents: Workplaces should be sanctuaries of safety. But accidents do occur, sometimes with devastating results. Faulty equipment, inadequate training, or a simple oversight can lead to severe injuries. Ensuring that employers adhere to safety protocols and standards is critical to reducing these incidents.
Medical Malpractice: Medical professionals must provide adequate care to their patients. Yet, there are times when errors in diagnosis, treatment, or surgery result in significant harm. These medical mistakes, whether accidental or due to negligence, can lead to long-term health problems.
Construction Site Accidents: Construction sites have heavy machinery and elevated work areas and are rife with potential dangers. Workers might fall, get struck by objects, or suffer injuries from equipment malfunctions. While safety measures are mandatory, lapses can result in serious injuries or fatalities.
Product Liability: Consumers trust that the products they purchase, from appliances to toys, are safe to use. However, manufacturing defects, poor design, or inadequate warnings can make these products hazardous. When products fail and cause injury, manufacturers or distributors may be held accountable.
In a city as dynamic as Chicago, individuals need to be aware of these common causes and take preventive measures. However, when accidents do happen, knowing one's rights and seeking legal advice can make all the difference. At Conboy Law, we stand ready to assist and guide victims of catastrophic injuries toward the justice they deserve.
Building a Strong Catastrophic Injury Case in Chicago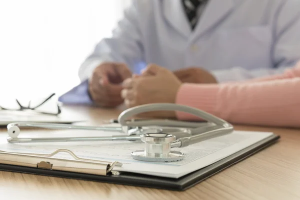 Building a formidable case requires more than just your testimony. There are a lot of moving parts that must come together to form a successful claim. A few of the most important components include:
Collecting Medical Records and Documentation: These records offer a detailed insight into your injuries and the treatments you've undergone.
Accident Reconstruction and Forensic Analysis: We recreate the scene to understand better how the incident occurred and determine fault.
Witness Testimonies and Statements: Eyewitness accounts can validate your claims and offer an unbiased perspective.
Documenting Long-Term Consequences: We aim to understand and document the extended effects of your injuries on your life and livelihood.
Calculating Future Damages and Projections: Estimating future medical bills, therapies, and lost wages helps ensure you're compensated adequately.
Building a solid case is crucial. Our team at Conboy Law will leave no stone unturned to ensure your case is as reliable as possible. Give us a call today to schedule a case consultation.
Dealing With Insurance Adjusters
Insurance adjusters will likely approach you when you're facing the aftermath of a catastrophic injury. It's crucial to remember that their primary mission is to minimize costs for their company. While they might appear understanding and supportive, their underlying intent is to reduce the payout amount or, in some cases, deny the claim altogether. To ensure that you don't inadvertently jeopardize your claim, it's essential to consult with a knowledgeable attorney before engaging in any discussions with these adjusters.
The tactics used by insurance adjusters can be subtle and manipulative. They're trained to gather statements from you that might diminish the value of your claim or place blame on you. These professionals are skilled at twisting words, making it vital to have legal representation on your side. With the support of Conboy Law, you can navigate these conversations confidently, ensuring your rights are upheld, and your compensation is just.
Negligence and Liability in Catastrophic Injury Cases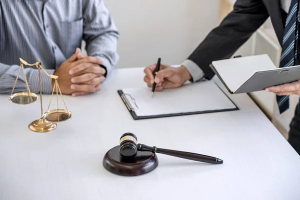 Understanding the concepts of negligence and liability is central to catastrophic injury cases. To put it simply, negligence refers to a person or entity's failure to act responsibly or safely, leading to the injury of another. This isn't just about proving someone acted carelessly; it's about showing their actions directly caused your harm. You can effectively demonstrate this causation in court with solid evidence, expert testimonies, and a clear legal strategy.
However, establishing negligence isn't always straightforward. The process requires an intricate dance of collecting proof, working with specialized experts, and drawing upon legal precedents and arguments. The complexity of these cases makes having experienced legal representation crucial. With Conboy Law by your side, you'll be equipped to navigate the nuances of your case.
Statute of Limitations and Filing Deadlines in Chicago
In Chicago, like other places, there's a time limit on filing personal injury lawsuits. This statute of limitations ensures cases are filed while evidence is still fresh. For most personal injury cases in Chicago, victims have two years from the time of the injury to file a lawsuit. It's crucial to consult with a lawyer promptly to ensure you don't miss this deadline. Call us today.
Damages and Compensation for Your Chicago Catastrophic Injury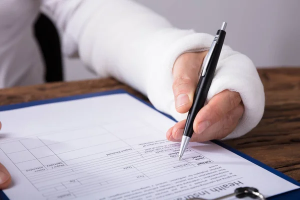 Securing compensation is about more than just winning you money. We can help you seek compensation for expenses and damages such as:
Medical Expenses: This covers all bills, from immediate treatments to long-term care.
Rehabilitation and Therapy Costs: These damages ensure you get the therapies and treatments to return to the best possible health.
Lost Wages and Future Earnings: We can recover compensation for the income you've lost and might lose due to the injury.
Pain and Suffering: While harder to calculate, the physical and emotional pain caused by the injury is still significant.
Emotional Distress: This compensation covers the mental toll, including depression or anxiety, caused by the accident.
Loss of Enjoyment of Life: We can recover compensation for the decrease in life's quality due to the injuries sustained.
Contact Our Skilled Chicago Personal Injury Lawyer at Conboy Law for an Initial Case Evaluation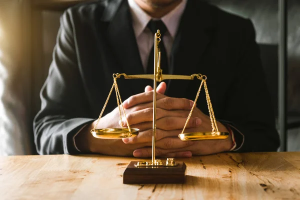 Facing the aftermath of a catastrophic injury is challenging. However, you can secure the compensation you deserve with the right legal team. At Conboy Law, we're not just your lawyers but your advocates, allies, and supporters. Reach out to us today for a free consultation, and let's discuss how we can assist you in this trying time.
When it comes to your health, future, and well-being, don't leave anything to chance. Trust the seasoned professionals at Conboy Law to fight for your rights and get you the justice you deserve.