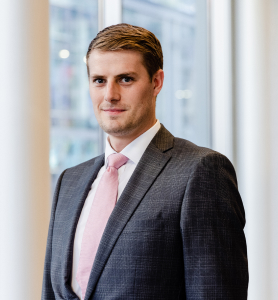 Uber and Lyft are fantastic ridesharing apps that can help you get home safely when you do not have a ride. You may have been out drinking with your friends or looking for a ride home from Chicago O'Hare or Midway airport.
Regardless, you expect your Uber or Lyft driver to take all the necessary precautions to ensure your safety.
You could incur significant medical expenses if involved in a motor vehicle accident involving a ridesharing company. If the accident was not your fault, you could seek compensation to cover your costs.
At Conboy Law, we can provide you with the representation you deserve. Learn more about how a Chicago Uber accident lawyer or Chicago Lyft accident lawyer from our team can help you, and contact us today for a case consultation.
Secure Legal Representation From a Chicago Lyft Lawyer To Help You With Your Case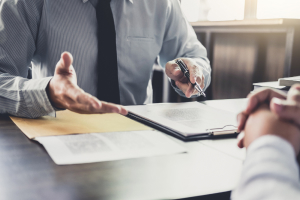 Many moving parts are involved if you file a lawsuit due to injuries stemming from a motor vehicle accident involving Uber or Lyft. The case involves you, the ridesharing company, and the person responsible for driving the vehicle.
You deserve to focus all of your attention on getting better, but the legal aspect of the case is still essential. At Conboy Law, we can file a personal injury or motor vehicle accident lawsuit on your behalf against Uber or Lyft.
We can provide you with professional legal representation, helping you recover damages from the accident while providing you with the space to heal.
Causes of Uber or Lyft Driver Chicago Rideshare Accidents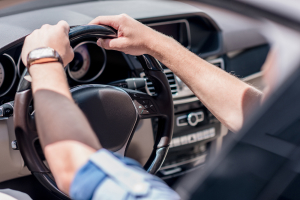 A motor vehicle accident can happen anytime, even if you are an Uber or Lyft passenger. Some of the most common causes of Chicago rideshare accidents include the following:
Intoxicated Driving Accidents
One of the reasons why you might be requesting an Uber or Lyft driver to take you home is that you have been out drinking. When that driver comes to pick you up, you expect that driver to be sober.
Unfortunately, there are situations where the driver of your Uber or Lyft could be intoxicated. If someone is under the influence while operating a motor vehicle, they are guilty of drunk driving.
Drinking and driving increase your chances of being involved in a motor vehicle accident. If your driver was intoxicated while driving, you could have the right to seek compensation.
Excessive Speed Accidents
Speeding is one of the most common causes of motor vehicle accidents and can also cause a motor vehicle accident involving a rideshare company. You expect your Uber or Lyft driver to remain under control as they take you from place to place.
If your Uber or Lyft driver speeds, he could be at an increased risk of being involved in a motor vehicle accident. Your driver should adhere to all relevant speed limit laws in the Chicago area.
At Conboy Law, we can conduct a full investigation to ensure that happens. Our Chicago rideshare accident lawyer represents Lyft accident victims, and our Chicago Lyft accident attorney can file a Lyft accident claim on your behalf.
Fatigue-Related Accidents
Everyone gets tired eventually, but if someone is exhausted, they should not operate a motor vehicle. Your Lyft or Uber driver could have been fatigued when driving you. If your driver falls asleep behind the wheel, he could be involved in a serious motor vehicle accident.
A Chicago rideshare accident attorney from our office can investigate and see if your driver was tired. If that were the case, you could be entitled to damages from the accident.
Chicago Ridesharing Laws Applicable to Uber and Lyft Drivers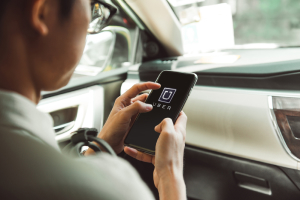 If you reach out to a driver from Uber or Lyft, you expect him to be competent. According to Chicago laws, there are several rules and regulations that drivers for rideshare companies need to follow.
Some of the essential stipulations they need to follow while driving includes the following:
Drivers for ridesharing companies need to take a yearly test online.
They must show a 311 sign that signifies who they are.
The vehicle they drive can be 6 years old at maximum. If it is, they must get the car tested at least twice yearly.
If someone files a complaint against the driver, the driver may need to undergo a medical exam, which could include a drug test.
All rideshare drivers in Chicago must have a chauffeur's license.
All ridesharing drivers must have personal insurance coverage, including some liability coverage.
When we investigate your accident's cause, we will ensure the driver adheres to these rules and regulations. They could play an essential part in your case.
Filing Against Lyft and Lyft Drivers for Your Accident
Following a motor vehicle accident, we can file a lawsuit against Uber, Lyft, and the driver to protect your rights. All ridesharing companies should have liability insurance that can help you cover property damage and bodily injury.
Furthermore, if a family member got killed in a motor vehicle accident involving a ridesharing driver, you could also be entitled to a wrongful death lawsuit.
When we file a lawsuit against Uber, Lyft, or your driver, we will ensure all potential options are on the table. You may have property damage and medical expenses that need to be covered, and you may have been unable to return to work due to the injury.
We can file a lawsuit and ensure we maximize your compensation.
What You Can Do After a Ridesharing Accident in Chicago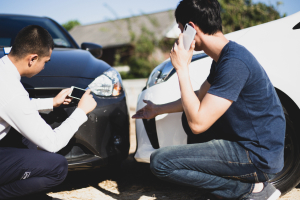 If you got involved in a ridesharing accident in Chicago, there are several essential steps you need to follow.
You will probably have a lot of emotions going through your mind, but there are several steps you need to take, including the following:
Get Immediate Medical Attention.
It will be best if you always start by getting medical attention. After a motor vehicle accident, you might feel fine. However, you need to seek medical attention because there could be injuries lurking underneath the surface that you have not yet noticed.
A lot of adrenaline will go through your body, which can mask a potentially serious injury. You do not want to overlook this injury, so make sure you see a doctor as quickly as possible.
Remember to ask for a copy of your medical report after you visit your doctor. You might need it to file a personal injury lawsuit following an accident involving a ridesharing driver.
Report the Accident to Your Insurer and the Ridesharing Company.
You should also report the accident to the relevant authorities. You should reach out to your insurance company to inform them that you were the passenger in a Lyft car accident.
Your insurance company may or may not be involved, but it is vital to establish a paper trail related to the accident.
Of course, you also need to report the accident to the ridesharing company. They need to be aware of all car accidents because they will want to investigate their own. Furthermore, by telling them about the accident, you ensure that they know everything that happened and that they can be held responsible for it.
Order a Copy of the Crash Report.
Following a car accident, the police must always come to the scene. You should make sure the police come to the scene of your ridesharing accident as well. It is essential because you must order a copy of the crash report. The crash report is like a diary of what happened. A crash report will make proving that a motor vehicle accident occurred significantly easier.
You should have the right to order a copy of the crash report. If you have questions about how to do this, we can help you.
Gather All of Your Information.
You must gather as much information as possible if you are interested in filing a Chicago ridesharing accident lawsuit. You might need different documents to support your case. For example, you should have copies of your medical records from your doctor's appointments.
You will also need to gather any information related to correspondence between you, your insurance company, and the ridesharing company.
Depending on the nature of the accident, there might be other documents we need as well. We can help you gather the information to support your claim.
Refer the Insurance Company to Your Lawyer.
Finally, the insurance company representing the driver or the ridesharing company will reach out to you with a settlement offer. It might sound like a lot of money, but you should refrain from negotiating with the insurance company. They will not give you any more money than they think they have to, which is why you should refer them to your Chicago Lyft accident lawyer.
We can negotiate with the insurance company and ensure the settlement is what you deserve.
Compensation Available to You After a Chicago Rideshare Accident
Different types of compensation could be available to you if you are involved in a Chicago rideshare accident. Some of the most important examples include:
You could be entitled to damages that cover your medical expenses.
If you suffered any property damage in the accident, you might be entitled to damages that cover that.
You might have future medical expenses due to your injuries and can use compensation to pay for those medical expenses.
If you cannot return to work, you could be entitled to compensation for lost wages.
If the circumstances of the accident were particularly egregious, you could also be entitled to punitive damages.
At Conboy Law, we will ensure that all potential avenues of compensation are exhausted. Allow us to represent you following a Chicago rideshare accident.
Contact Our Chicago Lyft Accident Lawyers After a Lyft Incident To Learn About Your Legal Rights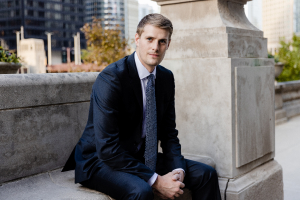 Following a motor vehicle accident, including a rideshare accident, you need to notify the authorities and seek medical care as quickly as possible. Then, reach out to us for a case consultation.
At Conboy Law, we will make sure your rights are protected. You deserve to focus on your medical recovery, so let us handle everything. Contact us today for a case consultation.