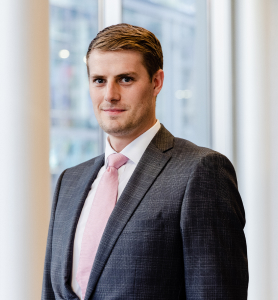 Most doctors are excellent, intelligent, and compassionate people who will do everything they can to help their patients. Unfortunately, not all doctors are like this, which could harm you through medical malpractice. Regardless of whether this was intentional or negligent, you deserve to have your rights protected.
At Conboy Law, our Chicago Medical Malpractice Lawyer can represent your rights if you get injured. Learn more about how a medical malpractice lawyer from our team can help you, and contact us for a case consultation.
A Chicago Medical Malpractice Lawyer Can Help You Recover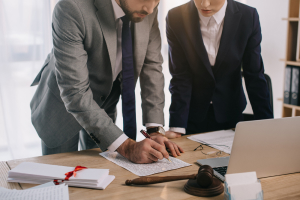 If you have been harmed or made ill, you deserve to focus all of your attention on your medical recovery. At the same time, the legal aspect is essential, and a Chicago medical malpractice lawyer can handle the legal issues and the paperwork on your behalf while you focus all of your attention on your medical recovery.
We can defend your rights and recover damages that can help you pay for some of the expenses. That way, you have the financial support you need as you focus on feeling well.
Common Examples of Medical Negligence
There are numerous examples of medical negligence, and some of the most common examples of medical malpractice include the following: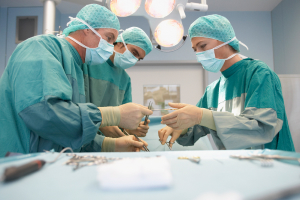 Surgical Errors
Medical professionals might make mistakes during the surgical procedure. For example, the doctor may operate in the wrong location or use the wrong equipment. The doctor must follow all the best practices in his field, and if the doctor does not adhere to the standards set by the medical profession, he could be guilty of medical malpractice or medical negligence.
Emergency Room Malpractice
Some mistakes might be made in the emergency room. Even though everything moves quickly in the emergency room, the doctor must remain calm and take every complaint seriously.
If you feel like you were dismissed or overlooked in the emergency room, and you subsequently got worse, there could be a situation involving emergency room medical malpractice. 
Diagnostic Errors
Doctors are not expected to get everything right, but we expect them to follow all the best practices and standards in their field to arrive at the proper diagnosis when available.
A doctor may have missed a diagnosis that he should have caught. Medical negligence could be involved if a diagnostic error significantly harms you or your family.
Medication Errors
Medications can lead to side effects, but doctors must prescribe the proper medication in the right situation. Medical malpractice could be involved if a medication error leads to significant harm.
At Conboy Law, our team can look at your medical record to see if the doctor prescribed the wrong medication. There could be a situation involving malpractice.
Proving Medical Negligence: Four Important Elements
Proving medical negligence can be a significant challenge, so you need to work with a legal professional who can represent you. For your medical malpractice lawsuit to succeed, you must prove the following four critical elements:
Duty: The doctor must have committed to taking care of you. For example, you should show that you had an appointment scheduled. If a doctor goes out of his way to help you on the street, but you do not get better, that is unlikely to be a case of medical negligence.
Deviation: Next, you must show that the doctor deviated from the best practices and his field. For example, we may need an expert witness to show that the doctor caring for you did not follow the standards of care set by the profession.
Damages: After this, we will need to show that the deviation from that standard of care somehow led to injuries. How exactly were you harmed during this visit? We can conduct an investigation and show the harm that you suffered.
Direct: Finally, we will need to show that the deviation from the readily accepted standard of care was the direct cause of those damages. It is another area where expert testimony can be helpful.
These are typically called the four Ds of medical malpractice. All of them have to be proven for your lawsuit to be successful.
Documents You Need to File Medical Malpractice Lawsuits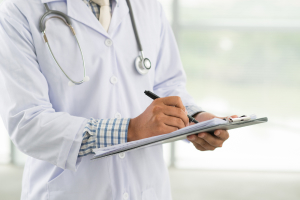 It would be best to collect a lot of documentation and paperwork to file a medical malpractice lawsuit successfully. Some of the information that we might need to gather includes the following:
Medical Bills
We will need to prove that you have suffered financial damages in some way. The easiest way is to collect information about your medical expenses.
The nature of your expenses will impact the size of your potential settlement or verdict. While we encourage you to keep copies of your medical bills, we can also pursue them on your behalf.
Medical Prescriptions
We will also need evidence of any medical prescriptions written for you. These prescriptions are vital because they could serve as evidence of inevitable mistakes. We can also use your medical prescriptions to identify potential side effects or complications you might have suffered during your care.
Proof of Missed Wages
If you were injured and unable to return to work, you might have lost significant money due to missed wages. These missed wages can make it very hard to make ends meet, but we may be able to recover damages for missed wages on your behalf.
To pursue this compensation, we must show that you have missed out on lost income. Different types of paperwork may support your claim.
Medical Records
To support your lawsuit, we will need access to your medical record. Your medical record is a paper trail that signifies everything that happened during your care. The medical record can also show the opinion of different doctors and nurses, tracking the course of your care as it evolves.
Photos of Your Injury
There is a saying that a picture is worth a thousand words, which is undoubtedly true when medical malpractice occurs. Sometimes, the jury can have difficulty understanding what happened, but if we show them a picture from a medical professional, that could help signify what happened to you. We also encourage you to take photos because, as you heal, the evidence could fade away.
Statute of Limitations for a Medical Malpractice Lawsuit in Illinois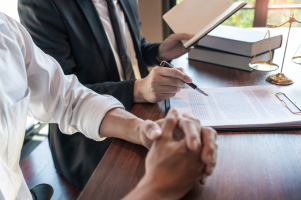 The statute of limitations for a medical malpractice lawsuit in Illinois is two years. It means that you have two years to file your claim. The clock begins ticking as soon as you discover an error has occurred. It does not mean that the clock starts ticking as soon as you receive care.
In addition, the clock may begin ticking on medical malpractice cases as soon as you notice an error has been made. For example, the doctor or hospital may notify you that they made a mistake during your care, which is when the clock begins ticking.
No matter how severe the error might be, if the statute of limitations has already expired, you might not be allowed to file a medical malpractice lawsuit. That is why you need to reach out to us as soon as possible.
Your Right to a Recovery of Damages
The doctor or medical system must provide you with the best care possible. While there are situations where there are honest mistakes and adverse outcomes are not necessarily avoidable, the medical team must adhere to the expected level of care in the field. If that did not happen, you have a right to pursue damages in a successful medical malpractice claim.
The legal system can be complicated, and a lot of jargon is involved when filing a medical malpractice claim.
That is why you need to reach out to us to help you pursue damages in a medical malpractice case on your behalf. At Conboy Law, we can help you seek damages for a variety of reasons, including the following:
You might have incurred medical expenses that could have otherwise been avoided.
You might be injured and unable to return to work, meaning you lost income.
You might require future medical care due to the mistake, leading to further expenses that must be covered.We will discuss all of this with you, maximizing the value of your potential settlement. Count on the experts from Conboy Law to help you with your medical malpractice claims.
Contact Conboy Law Today to Request a Free Consultation From Our Chicago Medical Malpractice Lawyers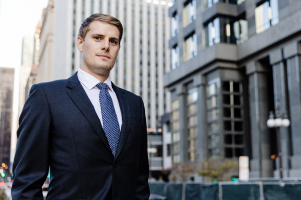 You need to receive the medical care you deserve. When that does not happen, you could suffer various side effects and complications resulting in medical malpractice.
If you believe you got harmed by medical malpractice, you must seek appropriate medical care as quickly as possible. Then, remember to reach out to us for a case consultation from our Chicago medical malpractice attorneys. At Conboy Law, we are here to defend your rights and protect your interests. Contact us today to schedule a case consultation with an experienced medical malpractice attorney.