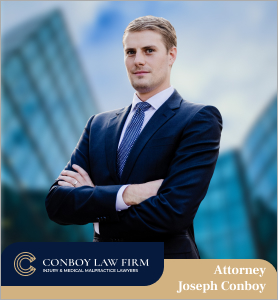 Sustaining bodily damages in a car accident can be a life-altering experience. You may be unable to work and have expensive medical bills to pay. Various reasons can cause a car accident, but negligence is the most prevalent of them all.
Negligence is the most probable cause of car accidents, resulting in severe injuries and death. If you've been injured in a car crash, it's essential to speak with an experienced personal injury lawyer as soon as possible.
Our Chicago car accident lawyer at Conboy Law Firm has extensive experience helping people just like you recover damages for their losses. We understand what you're going through, and we're here to help. Contact us today for a free consultation.
HOW CAN OUR CHICAGO CAR ACCIDENT ATTORNEY HELP WITH YOUR CAR ACCIDENT CLAIM?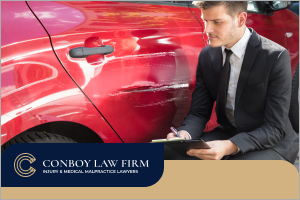 Many accident victims prove that their compensatory damages are much higher when an experienced car accident attorney represents them. Experienced Chicago car accident attorneys well-versed in various motor vehicle accident cases.
If you decide to employ our experienced car accident lawyer for your car accident injuries case, here's what we can do for you:
In-depth investigation. We will evaluate your case and determine the best course of action for your situation. Our Chicago car wreck lawyer provides astute legal counsel and helps accident victims explore their legal options.
Insurance negotiation. Most insurance companies only offer the minimum amount of compensation a victim can receive. With our Chicago car accident attorney, you can prevent this from happening. We can even help you receive the maximum recoverable compensation for your damages.
Establish case defense. Our Chicago auto accident attorney can help you establish a solid case defense. We will help you obtain valuable evidence and use it to strengthen your case.
Expert case representation. Although most personal injury cases do not need to proceed to court, some circumstances might necessitate a court appearance. Our Chicago auto accident lawyer can help you stand before the court and defend your case.
Chicago car accident lawyers possess a profound understanding of the local statutes and motor vehicle regulations. It's vital to seek their help when tackling a legal procedure.
CHICAGO, ILLINOIS CAR ACCIDENT STATISTICS
In 2019, Illinois reported 938 fatal crashes in the state. According to the same report, the state documented 1,009 fatalities in motor vehicle accidents. Car accidents contributed most of this number, with 397 deaths reported. This number is followed by pickup trucks and pedestrian accidents with 241 and 173 deaths, respectively.
Auto accidents: 397 (39%)
Pickup trucks & SUVs: 241 (24%)
Pedestrians: 173 (17%)
Motorcycle accidents: 138 (14%)
Large trucks: 19 (2%)
Bicyclists: 12 (1%)
In the report provided, 29 deaths (3%) have unknown road user types. The entire United States ended with 33,244 fatal crashes in 2019 alone.
WHAT YOU NEED TO KNOW ABOUT ILLINOIS CAR ACCIDENT LAWS
Like other states, Illinois has its provisions for a personal injury claim. Chicago auto accident lawyers are equipped with the necessary knowledge to help you understand Illinois's complex personal injury laws. They have the experience of helping victims of motor vehicle accidents fight for their rights.
Here are the state-specific laws car accident victims need to keep in mind:
STATUTE OF LIMITATIONS FOR ILLINOIS CAR ACCIDENTS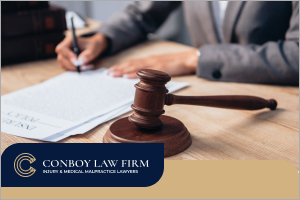 A statute of limitations is a deadline established by the state law which allows victims to sue the responsible party for a specific time. Each state has varying statutes of limitations for different cases. In Illinois, victims of personal injury cases have two years to file a formal lawsuit against the at-fault defendant.
735 ILCS 5/13-202 is the specific law that provides the limitations for cases concerning personal injury. The same law also covers wrongful death, medical malpractice, and product liability cases.
In cases of car damage, a victim has up to five years to file a formal complaint against the responsible party. This situation is covered under 735 ILCS 13-205. Motor vehicles are considered the victim's personal property. Because of this, a victim can demand maximum compensation for their destructed property.
COMPARATIVE NEGLIGENCE
735 ILCS 5/2-1116 covers the state's comparative negligence law. This law assesses the negligence a victim contributed to the accident. Because of this regulation, a victim's compensation could be reduced, depending on the state's adaptation of the law.
In Illinois, modifying the original comparative negligence law entails that a victim cannot recover compensation if they are more than 50% liable for the accident. The court will appoint the weight of responsibility based on the presented evidence.
Some states do not allow victims to recover compensation even if they are minimally involved in the accident. In contrast, some states allow victims to recover a reduced compensation even if they are more than 50% at fault.
CAR INSURANCE LAWS AND REQUIREMENTS
At-fault states, such as Illinois, require car owners and drivers to secure liability coverage and auto insurance. An at-fault state mandates the liable party to compensate for the damages they incurred to the injured party.
The state's minimum insurance requirements are:
$20,000 for property damages
$25,000 to $50,000 for bodily damages
Drivers and car owners are encouraged to purchase additional policies to provide optimal insurance coverage in an accident. Furthermore, the at-fault party will also shoulder the victim's legal fee if the case turns to litigation.
WE HANDLE ALL TYPES OF CHICAGO CAR ACCIDENT CASES
Our Chicago personal injury attorney at Conboy Law Firm handles a wide variety of car accident cases. We helped countless accident victims in Chicago recover compensation for their injuries and property damages.
Rideshare accidents. Uber and Lyft accidents have different laws surrounding them. Depending on specific circumstances, a car accident victim may or may not hold the rideshare company accountable for their damages.
Uninsured driver accidents. Some drivers lack the insurance requirements to cover the damages they inflicted. This is a complicated car accident case requiring the aid of an experienced car accident attorney.
Taxi accidents. Taxis are the most convenient way of traveling in Chicago. However, accidents while using a taxi may occur. We will help you seek legal action against the taxi driver if you sustain damages.
Rental car accidents. Accidents occurring in a rented car can be complicated since the driver is not the car owner. Our expert lawyer can help you navigate your options and pursue legal actions against the responsible party.
Underage driver accidents. In Illinois, drivers need to be at a certain age before being granted a driver's license. However, there are cases when the responsible driver is below the legal age. Our Chicago car accident lawyer can help you pursue appropriate legal actions for this matter.
Driving under the influence. Chicago has its fair share of negligent drivers. Drunk driving is not an uncommon case for us. We have successfully helped drunk driving victims obtain fair compensation for their injuries.
We also handle other car accidents, such as rear-end, head-on, and side-impact collisions. Conboy Law Firm remains steadfast in its dedication to serving and helping victims of negligent drivers in Chicago. Reach out to our legal firm now for a free case assessment.
COMMON CAUSES OF CAR ACCIDENTS IN CHICAGO, IL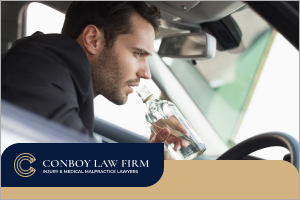 In Chicago, there are many ways a car accident can occur. One common reason is when an uninsured driver hits another vehicle. Other times, one party may be negligent and cause a crash. Regardless of how it happens, if you were injured in a car accident due to someone else's negligence or carelessness, we're here for you.
Drunk driving. Intoxicated drivers are visually impaired. With enough blood alcohol content, a driver will often fail to notice obvious signs of danger and will react slowly. This poor reaction time can yield catastrophic injuries.
Failure to yield. Specific legal statutes advise drivers to allow pedestrians to cross the road under appropriate conditions. However, a driver may fail to oblige to this rule leading to an accident.
Road defects. All roads are made to ensure that drivers can travel safely. But these sturdy roads may wear over time due to excessive usage. Potholes and humps may damage a car's tire and initiate a crash.
Overspeeding. A responsible driver needs to observe the appropriate speed limit when driving. Otherwise, they could endanger the lives of other people who are also using the same road.
Distracted driving. Drivers must turn their focus and attention to the road when driving. However, there are instances when a driver is too tired to focus, or their attention is elsewhere. This negligent action could cause a car collision.
COMMON INJURIES IN A CAR ACCIDENT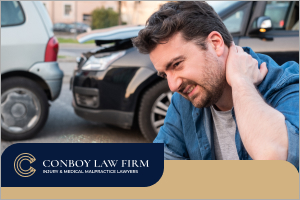 No matter how a car accident occurs, you should seek medical help as soon as possible if you're injured. Some injuries may be invisible to the eyes but resurface after some time. The following are some common injuries that can occur in a car accident:
Traumatic brain injury. Brain injuries are prevalent in most motor vehicle accidents. Damage to the brain could lead to long-term or permanent impairments.
Broken bones. Fractures or broken bones are commonly encountered in most motor vehicle accidents. Although fracture treatments are readily available, recovery from this serious injury might take longer.
Spinal cord damages. A damaged spinal cord could lead to impaired senses. Victims who sustained injuries to their spinal cord could also experience partial or complete body paralysis.
Burn injuries. A car collision could damage the vehicle's motor setting the car on fire. Some car occupants may get trapped while the car is burning, and they might sustain significant burn damage.
Lacerations. Deep cuts are commonly encountered in any personal injury case. However, they are prevalent in car accidents. Although this is a minor injury, it is not an excuse to skip filing a complaint against the negligent driver.
COMPENSATORY DAMAGES AVAILABLE TO CHICAGO CAR ACCIDENT VICTIMS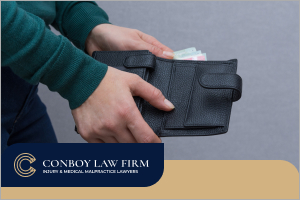 If you received a significant injury in a car accident that wasn't your fault, you might be entitled to compensatory damages. This type of damage is intended to provide financial assistance to the victim. It is also a way to make the defendant accountable for the destruction they caused.
Compensatory damages can include anything from medical expenses to lost wages. A recoverable compensation could be economical, non-economic, or punitive. The sections below will differentiate the mentioned recoverable damages.
ECONOMIC DAMAGES
Economic damages have a direct effect on the victim's finances. As a result of their injuries, they would need to pay a considerable amount to treat them. They might also miss a few days of work because of their injuries. Suppose the damage is catastrophic that they might not return to the workforce.
These are some examples of what economic damage looks like. Listed below are some of the most common damages included in this category:
Medical bills and future medical expenses,
Lost income and loss of earning capacity, and
Property damage
NON-ECONOMIC DAMAGES
Damages included in this category are subjective. Non-economic damages don't have a direct effect on the victim's finances. Emotional distress and mental pains are part of this recoverable damage. Some of the well known non-economic damages are as follows:
Pain and suffering
Emotional distress
Loss of consortium
One of the most commonly observed problems with these damages is proof. Manifesting physical evidence with subjective pain can be a challenge. A note from a mental health provider may be viable proof to prove emotional damages.
PUNITIVE DAMAGES
Besides economic and non-economic damages, punitive damages may also be available for extreme negligent cases. However, not all injury cases may recover punitive damages. This form of compensation is treated as a punishment and not to recover losses in an accident.
In most cases, only those who caused a severe accident due to negligence are awarded this punishment. Obtaining punitive damages could maximize your recoverable compensation. An experienced car accident lawyer can help you assess if punitive damage is possible for your case.
LIABILITY FOR CAR ACCIDENTS IN CHICAGO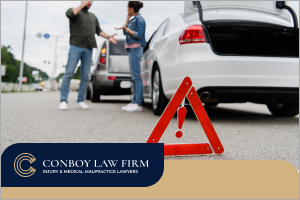 Identifying liability in a car accident case requires a thorough inspection. The problem with every personal injury case is that the burden of proving fault lies on the victim's shoulder. An individual injury case possesses specific elements, and it's the victim's task to demonstrate these elements to prove their claim.
A victim needs to prove that:
The at-fault defendant owes them the duty of care;
The at-fault defendant failed to oblige by their duty and caused an accident out of recklessness;
The victim sustained injuries as a result of the defendant's recklessness, and they have to spend money to recover from their damages;
The accident is preventable if the at-fault defendant observed due care.
The list outlined above embodies the basic structure of a personal injury case. However, certain situations such as the involvement of a third-party (i.e., another individual driver, the car manufacturer, the driver's employer, etc.) could further complicate the case.
STEPS YOU NEED TO TAKE AFTER A CAR ACCIDENT IN CHICAGO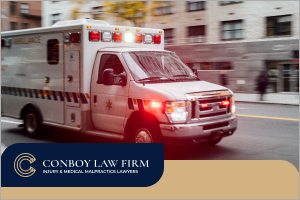 After an accident, your primary goal is to get yourself to a safe place and treat your injuries. After that, you must gather as much evidence as possible from the accident scene. Here are some valuable tips you can utilize if you are involved in such a predicament:
Contact emergency services. If you or your passenger sustains serious injuries, you must seek medical help immediately. It's essential to have a medical expert treat your injuries to prevent further injury progression.
Inform authorities. Informing the local authorities is also critical after the accident. Formal documentation is a solid piece of evidence you can present during litigation.
Gather evidence and information. Suppose you did not sustain debilitating injuries or are spared from severe damages. In that case, you need to start collecting evidence at the accident scene. Take photos and video footage of the accident and obtain witness details.
Arrange a meeting with your lawyer. Once you are in a safe condition, you need to schedule a meeting with an experienced car accident attorney as soon as possible. Keep in mind that you can only file a lawsuit against the at-fault driver for a limited time.
THINGS YOU SHOULD NOT DO AFTER A CAR CRASH
Understanding what you need to do after an accident is vital. However, knowing what you shouldn't do after an accident is equally crucial. Some actions might discredit your claims. It's also important to note that accident cases are legal cases, and the other party will use everything you say against you.
Do not post immediately on social media. Although the modern world acknowledges everything they see online as viable, this is not always the case. The opposing party may use your social media posts to discredit your personal injury claims.
Do not reject the medical assessment. Even if you don't have apparent injuries, it's still vital to have yourself assessed by a medical professional. Some injuries may only manifest days or even weeks after an accident.
Do not admit to anything. It's instinctive to apologize or even admit that you might have caused the accident. But this is detrimental to your case. At this point, the only person you should trust is your attorney.
CAR ACCIDENT CLAIMS PROCESS IN CHICAGO, IL
Filling a personal injury claim can be an exhausting and daunting process. There are many steps involved before you can obtain compensation after encountering an accident in Chicago. Hiring an experienced Chicago car accident lawyer can spare you the headache and hassle involved in processing these claims.
To further understand how a claims process is structured, we outline the steps involved below:
INVESTIGATION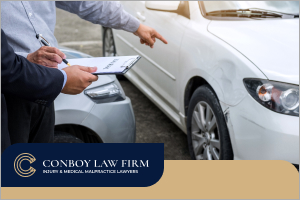 Every accident case starts with a thorough investigation. After contacting the local authorities, they will begin their own analysis of the accident and create a report outlining the accounts of the accident.
However, you and your lawyer can also conduct your own investigation of the accident. This is why you need to collate as much evidence as you can. You can use the photos and video footage you took as proof when your lawyer presents your case.
MEDICAL TREATMENT
Seeking medical treatment is also a necessary treatment after an accident. It's imperative to obtain a professional opinion from a doctor about your condition following an accident. Furthermore, a delay in seeking treatment for your injuries may appear suspicious to the court.
Ensure that you appear at your follow-up appointments. Remember, not all accident injuries manifest themselves immediately. Some may take some time. Make sure that you note and report it to your physician and lawyer.
INITIAL CONSULTATION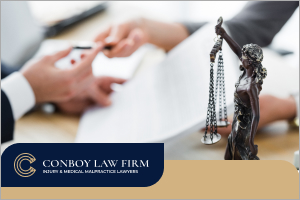 You should prioritize finding an experienced car accident injury lawyer following an accident. Your chosen lawyer must be an expert in the field with substantial knowledge of the topic. It's also beneficial if they have handled a case that is similar to yours.
Your lawyer will ask you to provide your accident perspective during the initial consultation. It's crucial to provide your lawyer with the pieces of evidence you preserved at the accident scene. Initial consultations are usually free.
FILING A CLAIM WITH YOUR INSURANCE PROVIDER
Your lawyer can help you file an injury claim from the at-fault driver's insurance company. The opposing party's insurance company may contact you to offer a settlement. Although you might be tempted to accept the initial offer, this amount is usually lower than the actual value of your case.
It would be best to avoid signing anything from the other driver's insurance company without your lawyer's advice. Always heed the advice of your lawyer first.
FURTHER INVESTIGATION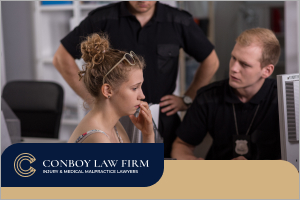 Your lawyer will initiate their investigation of your case. They will look at all the hard evidence you provided. Furthermore, they will also try to speak with your physician to obtain your medical records. They can also request a copy of the police report from the responding officer.
SETTLEMENT DEMAND
The negotiation for settlement usually begins once you reach maximum recovery and after a thorough investigation held by your lawyer. In most cases, the opposing insurance company makes the initial offer. Suppose your lawyer believes that the provided amount is insufficient to cover your damages; they will demand a higher price. Whether you decide to accept the settlement offer is up to you. Your lawyer can only advise you on what choices are open to you.
DISCOVERY FOR TRIAL
In most situations, a case ceases at the settlement stage. However, if both parties cannot agree on a number, a trial might be necessary. Suppose you decided to pursue a lawsuit against the at-fault party; a pre-trial discovery will take place. At this point, both parties can conduct an intensive and supplemental investigation of the case.
MEDIATION AND PRE-TRIAL CONFERENCES
Before the trial, a mediation or a pre-trial conference may occur. During this time, both parties may attempt to resolve the case thru a settlement to avoid trial. However, if both parties decline to reach an agreement, the trial will proceed.
TRIAL
Both parties will be allowed to present their arguing points during a case trial. The court will decide whether the victim will or will not receive compensation. Furthermore, the court will appoint the case's trial value based on the evidence provided by both parties.
WHY CHOOSE CONBOY LAW FIRM FOR YOUR CHICAGO CAR ACCIDENT CLAIM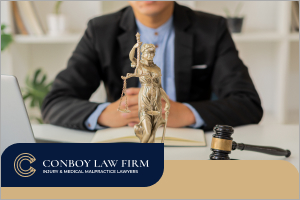 Conboy Law Firm is an established legal firm in personal injury law. Our revered lawyer helped the lives of many Chicagoans and delivered justice to their hands. Conboy Law Firm provides top-notch legal services and assistance.
Contingency fee basis. We firmly believe that everyone deserves to receive quality legal assistance despite their economic status. Because of this, our law firm provides a contingency set-up for our clients. We don't receive payment unless we win your case.
No-cost consultation. In line with our mission to provide accessible legal services, we offer a free consultation. Your first case consultation is on us. Our attorney will help you navigate your legal options and proceed with the best solution.
A near-perfect success rate. Atty. Joseph Conboy is our primary attorney in our law firm. His success in the field of personal injury law speaks for itself. With a near-perfect success rate, he was able to help countless Chicagoans obtain the justice they rightfully deserve.
CHICAGO CAR ACCIDENT FAQS
Can I still recover damages if I was partially liable for my car accident?
According to the state's comparative negligence law, victims of car accidents must not commit more than 50% to the accident to recover compensation. Otherwise, the court may forfeit their request for compensation. Establishing your shared fault in the accident is vital to avoiding this situation.
What should I do if the at-fault driver does not have insurance?
You might have to use a portion of your insurance in this case. You still have an option to sue your defendant in which they will have to pay you out of pocket. However, the court may search for assets to determine if they can afford to pay for your injuries.
How do I know if I have a valid car accident claim?
As established in former sections, a personal injury case constitutes various elements. Suppose all the aspects of a personal injury case check out. In that case, your car accident claim is likely valid. Regardless, having a lawyer assess your case will help you verify the validity of your car accident claim.
How long do I have to file for a car accident lawsuit in Chicago?
According to the state's statute of limitations, an accident victim has up to two years to sue the at-fault party. Despite the lengthy time provided, it's still imperative to act fast. It would be beneficial to confer with an accident injury lawyer at the soonest possible time.
How much is my car accident case worth?
There's no specific amount outlined in the law on how much a car accident victim in Chicago can recover for their damages. The value of your case is relative to the damages you sustained in the accident. If you sustained significant injuries, you would receive a higher compensation amount. Because of this, it's vital to preserve as much evidence as you can and hire an experienced lawyer.
How long will a car accident settlement take in Chicago?
The amount of time needed to resolve your case is relative to the complexity of your case. In general, a claim without too many complications settles within a week. Cases with minor complexities might settle within six months. Ultimately, it all boils down to the nature of your case and the skill of your lawyer.
CAR ACCIDENT LAWYER NEAR ME | CONTACT CONBOY LAW FIRM TO SCHEDULE A FREE CONSULTATION WITH A CHICAGO CAR ACCIDENT ATTORNEY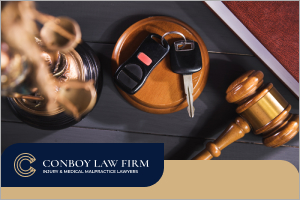 Our personal injury lawyer can aid you in obtaining maximum and fair compensation for the losses you have endured. Conboy Law Firm's Chicago car accident lawyer has a proven track record of representing clients. Suppose you are engaged in a car accident in Chicago, then it's vital to speak with a local legal expert.
You may reach our Chicago car accident lawyer at (312)726-9000 for a free case evaluation. Our website can also accommodate online case requests. You only have to complete our online contact form posted on our web page.